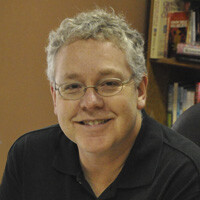 Rick Lyon
Senior Pastor
Office: (856) 784-6200
E-Mail:

I've been married since 1992 to my wonderful wife Alison. We have three daughters, so in an attempt to even the sides a little we have a male dog, "Bailey." My hobbies are sports, reading and cooking. I don't play as many sports as I used to. Now I just yell at the TV and tell the players there what to do. I've recently taken up cooking, which seemed like a natural, since I like to eat. I'm not very good, so hopefully that will help me lose some weight. But my greatest passion in life is to know and serve Christ.
David Lucas
Web Manager
E-Mail: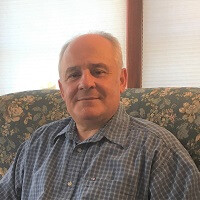 Claude Soriano
Associate Pastor
Office: (856)784-6200
E-Mail:

Hi,
My name is Claude Soriano. I have been on the pastoral team here at Laurel Hill Bible Church since 2005. Thinking back to when I first came to LHBC to where I am now, I can see how much my focus on living for Christ has grown. Yes, I am married and have two kids. As a family, we take time off from our regular schedule to enjoy some rest and relaxation. I also enjoy some sports, soccer being my favorite. But all these take on a more significant meaning when Christ is the focus of my life. As the Associate Pastor of LHBC, my intention is to influence those who attend here to do the same thing, that is, to make Christ the focus of their lives.
Pastor Claude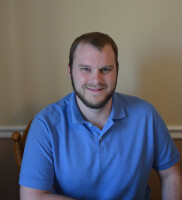 Nathan Callahan
Youth Pastor
E-Mail:

Hey, I'm Nate Callahan, Youth Pastor here at Laurel Hill. My wife Katie and I are passionate about youth and have been involved in youth ministries for 10 years now. We just had our first child, Levi, in March of 2017 and we've also been foster parents since 2016. I am excited to see what God is doing in the hearts of those at Laurel Hill and I love being a part of this ministry!